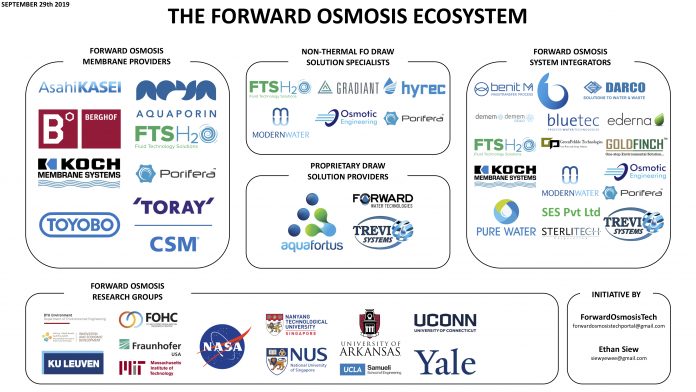 Latest posts by ForwardOsmosisTech
(see all)
Novel Zero Liquid Discharge (ZLD) technology sees further commercial traction
Zero liquid discharge technology provider Aquafortus recently announced two major licensing agreements to support the company's commercial activities in the US and Europe.
In the US, Aquafortus has formed Hyperion Water Technologies in a joint venture with Berkshire Hathaway backed Pilot Corporation. Hyperion has committed USD25 million to deploy Aquafortus' ZLD technology within the Oil & Gas market.
In Europe, Aquafortus has signed a non-exclusive licensing agreement with Lenntech for industrial wastewater applications in Europe.
The availability of industrial-scale low-energy ZLD technologies is great news for FO commercialization efforts where draw solution recovery constitutes a significant share of FO system CAPEX & OPEX.