An overview of leading commercial and academic FO players
As part of ForwardOsmosisTech's promotion of widespread commercial forward osmosis adoption, we intend to maintain a map of the global forward osmosis ecosystem. Contact us on forwardosmosistechportal@gmail.com if you wish to be included or change your position on the map.
Thanks to Ethan Siew (siewyewee@gmail.com) for contributing.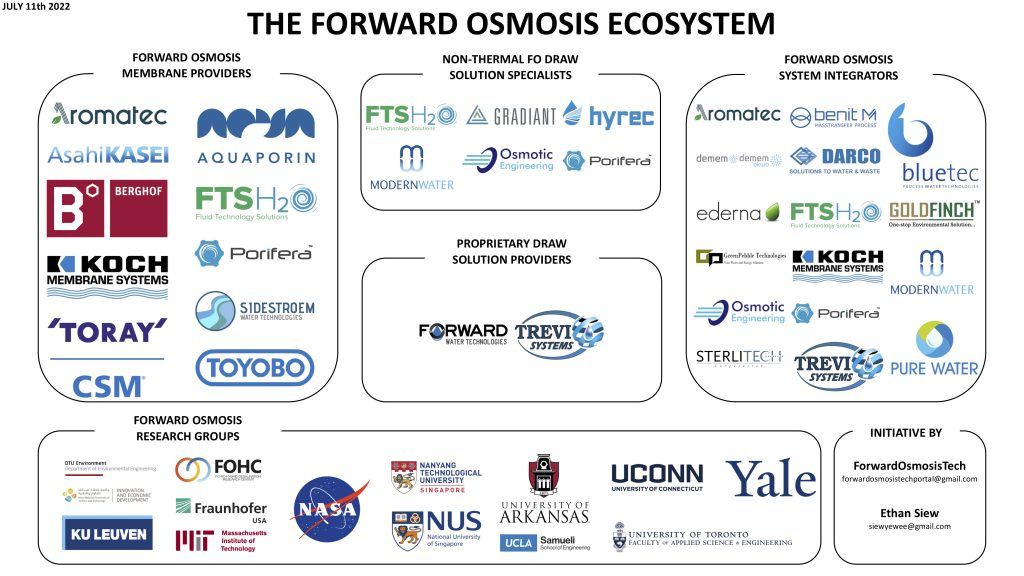 Leading global commercial and academic FO players – updated July 11th 2022
COPYRIGHT FORWARDOSMOSISTECH