Goldfinch on ForwardOsmosisTech

Goldfinch Engineering Systems is an India-based one stop environmental solution provider with competencies spanning turnkey wastewater treatment projects, engineering & project management services, environmental studies and more. An integral aspect of Goldfinch's value proposition includes sourcing & development of cutting edge water treatment technologies. Including membrane technologies such as fouling resistant RO membranes, nano-filtration membranes, and forward osmosis membranes for optimized low-energy treatment of wastewater.
Forward osmosis activities
Goldfinch provides turnkey forward osmosis plants and pilot plants with services spanning the full value chain including design & engineering, procurement, construction and commissioning. When it comes to sourcing of new cutting-edge water treatment technologies, Goldfinch invests in fully internalizing and vetting the technology before it is launched for commercial applications.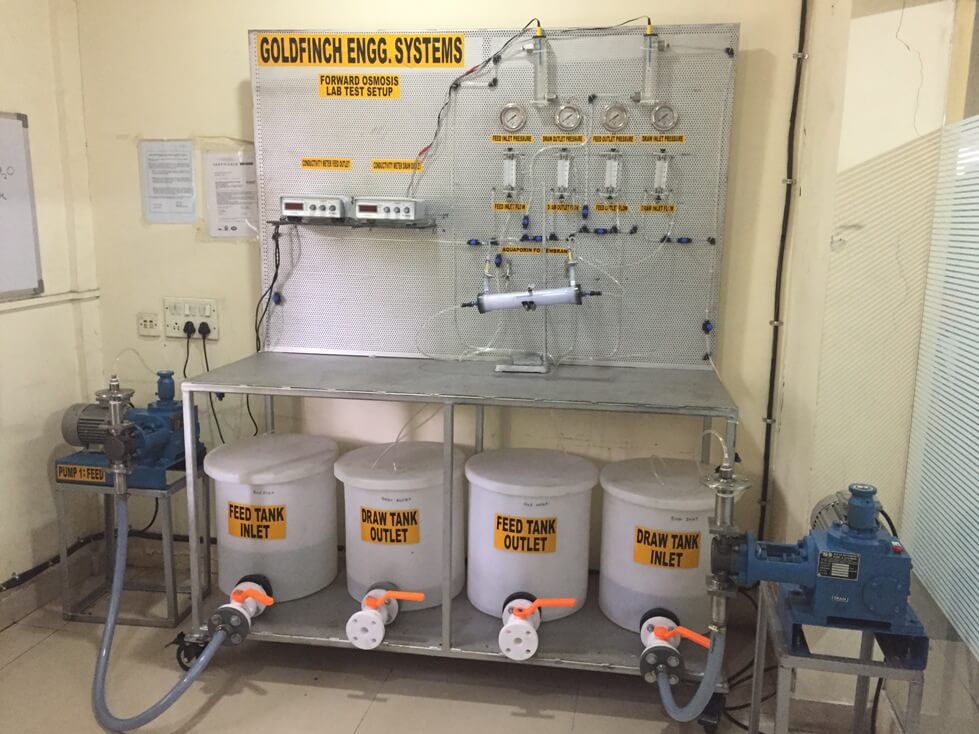 New forward osmosis collaboration in India aims at providing solutions to complex industrial waste-water challenges Forward Water Technologies, with...
GOLDFINCH HOUSE
Plot A – 288, Road No. 16 – Z,
Opp. Agricultural Office Bus-stop, MIDC,
Wagle Estate,Thane (W) – 400604