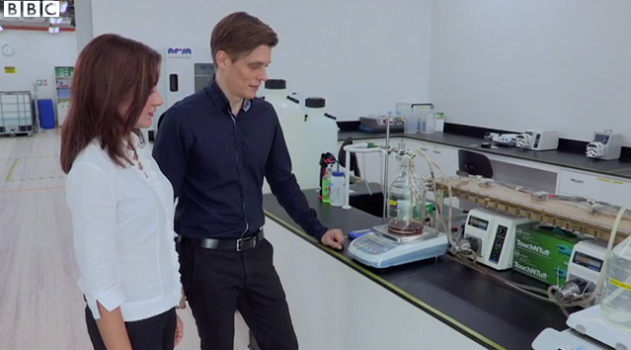 Commercial Advisor
at
Royal Danish Embassy in Singapore
Creator and site facilitator of ForwardOsmosisTech.

Passionate about forward osmosis technologies and their commercial applications & adaptations.

Latest posts by Mark Perry (see all)
The concept of using forward osmosis for industrial wastewater treatment was recently covered in a BBC Horizons episode for BBC World News
Earlier this year, Sharanjit Leyl from BBC World News visited Singapore to do an episode about forward osmosis for the BBC Horizons series. The episode "Cleaner lives, hidden treasures in waste" recently aired and features a live demo of how forward osmosis can be used to concentrate wastewater from an industrial laundry facility.