Latest posts by ForwardOsmosisTech
(see all)
An overview of the 4 different types of forward osmosis (FO) membrane modules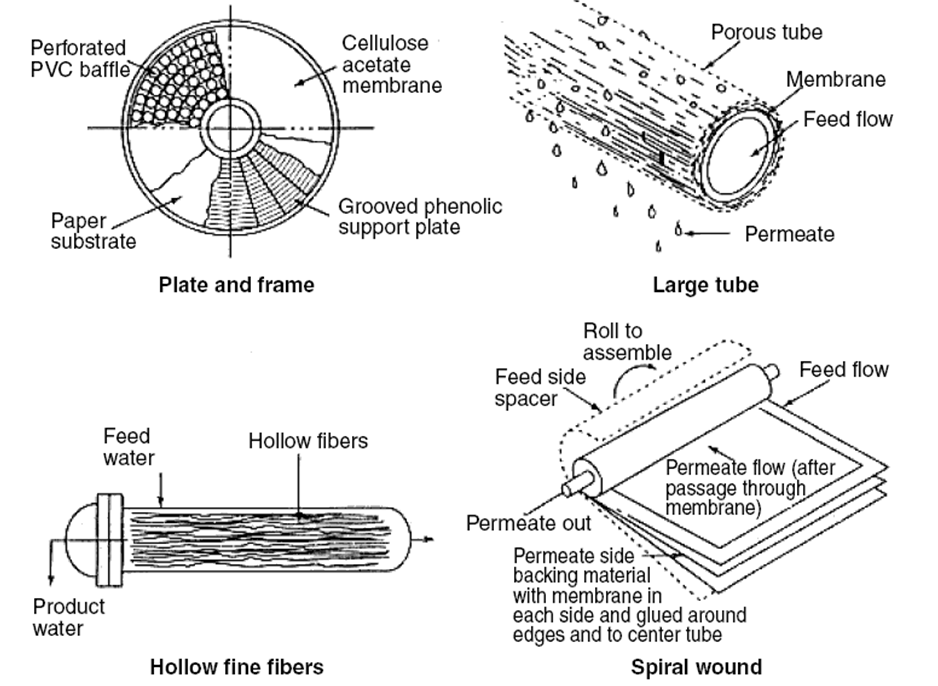 FO membrane modules come in 4 generic design variants, namely the plate & frame module, the spiral wound module, the tubular module, and the hollow fibre module. Arguably, the tubular module and the hollow fibre module are quite similar in as much as the only difference between them is the inner dimensions of their tubular/hollow fibre membrane components. Nevertheless, here, the designs are treated separately  because they potentially cater to different application areas.
In the following article series, each FO membrane module design is introduced and characterized according to the following criteria:
Achievable packing density (i.e. active membrane area per inner unit volume of the module)
Industrial application areas
The packing density has been chosen as a characterization criteria because it significantly contributes to the overall footprint of an FO system (smaller packing density = larger FO system footprint and vice versa).
Please refer to the links below for detailed descriptions of each forward osmosis module design: