Latest posts by ForwardOsmosisTech
(see all)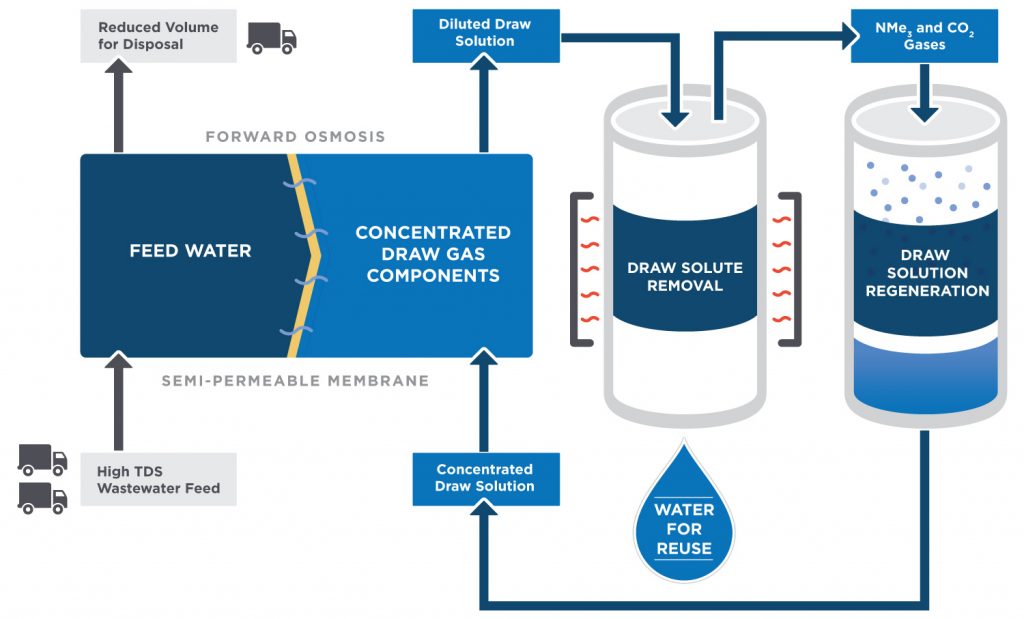 According to a recent article published by Chemical Institute of Canada, forward osmosis draw solution provider, Forward Water Technologies, has moved into industrial scale piloting with the launch of a 15m3/day wastewater treatment demonstration site in Airdrie, Alberta, Canada.
The pilot site will provide a clear-cut demonstration of commercial viability- within the wastewater treatment sector – and serve as a show-case for attracting potential customers from within the nearby Alberta oil patch.
Once demonstrated on an industrial scale, thermolytic draw solutions – such as the one developed by Forward Water Technologies -, could be a game-changer within the Zero Liquid Discharge sector.
With osmotic pressures in excess of 200bar (or 250000ppm NaCl equivalents), forward osmosis systems will offer volume reduction over a wide TDS range with significantly lower costs as compared to incumbent evaporator technologies.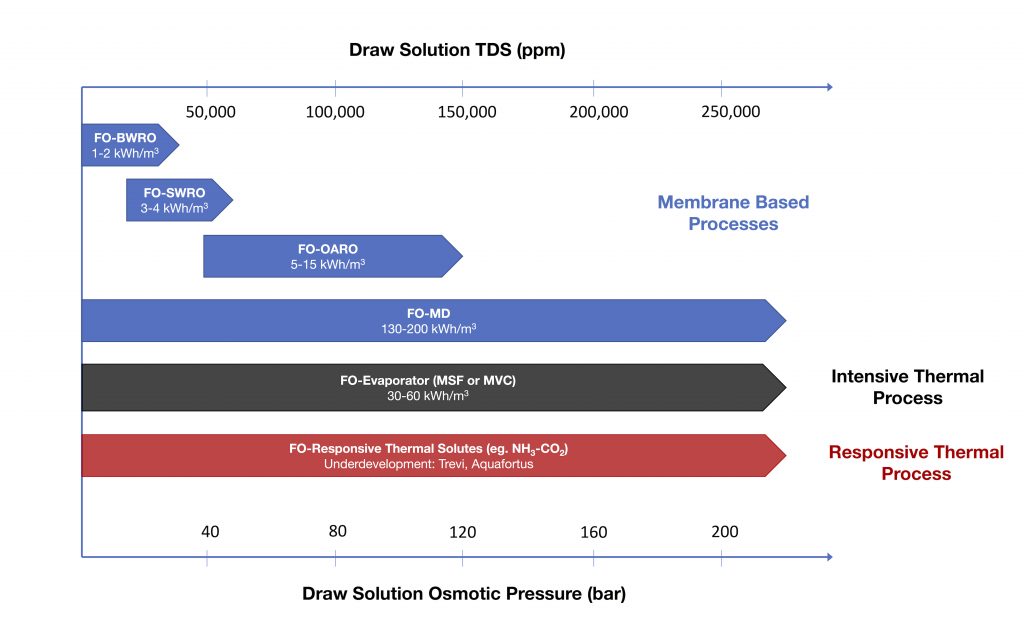 Featured image credit: Forward Water Technologies and Chemical Institute of Canada