Latest posts by ForwardOsmosisTech
(see all)
Who can supply a bench scale forward osmosis system according the specifications below?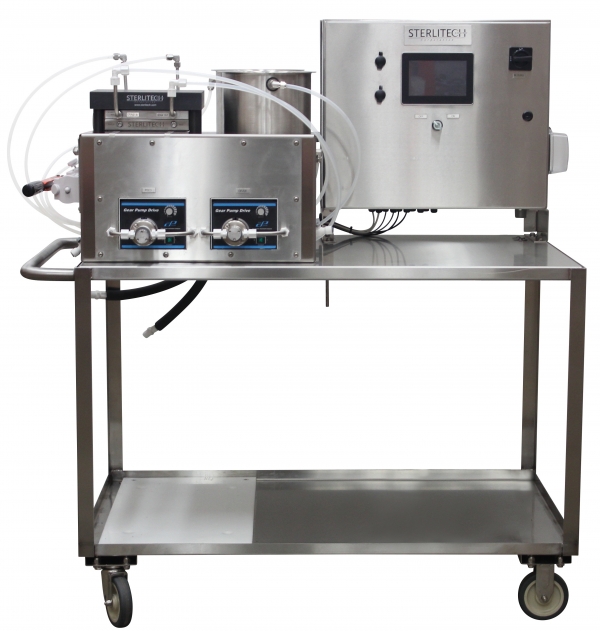 Recently, ForwardOsmosisTech was approached by Peter F. Nasr, a PhD student at the American University of Cairo. Peter is on the lookout for a fully integrated bench scale forward osmosis system (see specifications below) for his studies on generation of irrigation water by fertilizer drawn forward osmosis (FDFO).
Relevant suppliers are free to contact Peter for more details at pnasr@aucegypt.edu or via the comment field at the bottom of this page.
---
Original request from Peter
Dear Sir,
Hope this email finds you well.
I am a member in your forward Osmosis portal. Very interesting.
I am a PhD student at the American University in Cairo and my thesis is about using Forward Osmosis technology to generate water suitable for irrigation (Fertilizer Drawn Forward Osmosis).
We are interested in buying a fully automated system for Forward Osmosis bench scale testing for research purposes. We would like you to help us find a supplier who could give use an offer for the following items:
Two weighing scales (up to 4 kg)
One membrane cell
Two tanks (for Feed solution and Draw solution) (preferably plastic)
Two pumps (maximum flowrate 6.4 LPM)
Temperature control system to be able to adjust water's temperature during experimentation
Membrane Cell cutter
Tubing to complete the system
Bench platform
PLC system (Data acquisition system measuring pH, EC, pressure, weight, temperature, flowrate… etc over time)
We have contacted Sterlitech Company but we think that their offer is beyond our budget. Do you know another similar company?
Thank you in advance
Regards, Peter
NB: Featured image from Sterlitech.com