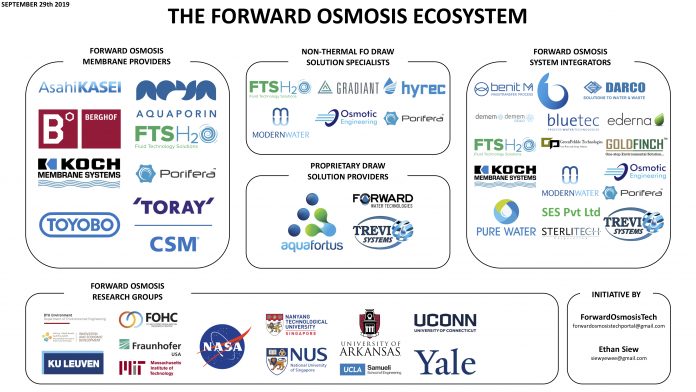 Commercial Advisor
at
Royal Danish Embassy in Singapore
Creator and site facilitator of ForwardOsmosisTech.

Passionate about forward osmosis technologies and their commercial applications & adaptations.

Latest posts by Mark Perry (see all)
The Forward Osmosis Ecosystem
As part of ForwardOsmosisTech's promotion of widespread commercial forward osmosis adoption, we intend to maintain a map of the global forward osmosis ecosystem. Contact us on forwardosmosistechportal@gmail.com if you wish to be included or change your position on the map.
Thanks to Ethan Siew (siewyewee@gmail.com) for contributing.