Latest posts by ForwardOsmosisTech
(see all)
Five-fold reduction in energy usage when compared with commonly found alternatives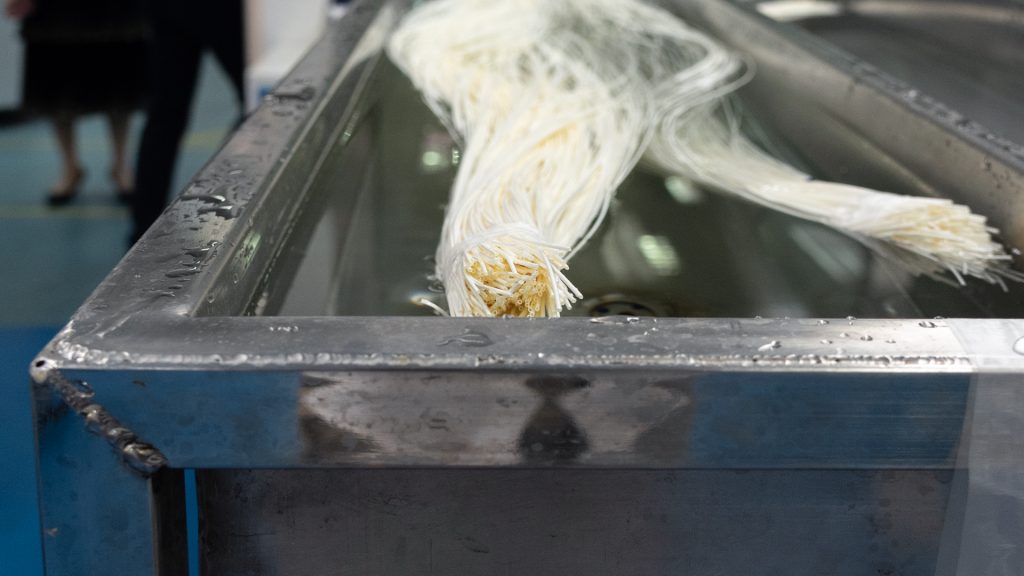 In industries such as food and beverage (F&B), flavor and fragrances, and pharmaceuticals retention of flavors, aroma as well as nutritive properties is key to achieving a high quality product. Systems based on forward osmosis membrane technologies are increasingly gaining commercial traction as a means of gently concentrating high value product streams at a fraction of the energy costs of conventional evaporators.
The Singapore-based company Aromatec specializes in forward osmosis based 'cold' concentration of high-value product streams and is poised to disrupt traditional concentration processes.
In the recent article "Aromatec: A Quiet Revolution" by IOT Tribe, Aromatec's co-founder and CTO, Dr Shi, shared a compelling comparison between conventional evaporators and forward osmosis, which is outlined below.
| Technology | Operating Conditions | Energy Usage | Initial Investment | Results |
| --- | --- | --- | --- | --- |
| Conventional Evaporators | Carried out under vacuum between 65°C and 80°C | Very high (more than 500KWh/m3) | High capital expenditure required | Significant loss of volatile and/or aromatic compounds, and degradation of nutrients that are sensitive to heat |
| Forward Osmosis | Carried out at atmospheric pressure, and room temperature or lower | Low (less than 100KWh/m3) | Low to medium capital expenditure required | High quality concentrate produced with minimal loss of compounds, and good retention of nutrients |
Having successfully validated their technology in numerous use cases, Aromatec is doubling down on commercial activities
Besides pursuing commercial opportunities in industries where superior processes to de-water valuable product streams are in high demand, the Aromatec team is also studying use cases for waste and sludge dewatering purposes, as well reclaiming water from municipal wastewater for irrigation purposes using fertilizers as the osmotic agent.