Latest posts by ForwardOsmosisTech
(see all)
The Canadian based forward osmosis technology company, Forward Water Technologies, recently announced a $6.8M CAD fundraising through public market listing. We had a chance to interview Howie Honeyman, Chief Executive Officer of Forward Water Technologies and get his views on what the future holds for the company.
How will the proceeds help to accelerate Forward Water Technologies' commercial activities?
Forward Water has spent the last few years eliminating the engineering and scale up risks. What lies ahead is entering the commercial market. The proceeds of our recent activities to list in the public markets (TSXV) will be used to support that work. This includes focused marketing, building and deploying fully functional demonstration equipment for use on client sites, and bringing the human resources to support those activities. We also have active research in new sectors such as Food & Beverage and lithium brine concentration that we'll expand into as well.
What is the current water treatment capacity of your solution and what is needed in terms of technology development to further scale-up?
In 2019, Forward Water scaled-up a single plant to 15,000 L/d operational capacity. After completing that and then optimizing the design we've designed to a narrow cost margin a transportable fully containerized unit for 50,000 L/d. As the fundamental chemical process steps are essentially "off the shelf", we see no real limit to scaling the process well beyond that volume and also using units in parallel to rapidly expand any needed capacity. In fact, we've been in early discussions for a desalination application that is well beyond these current designs and haven't really identified scale up barriers.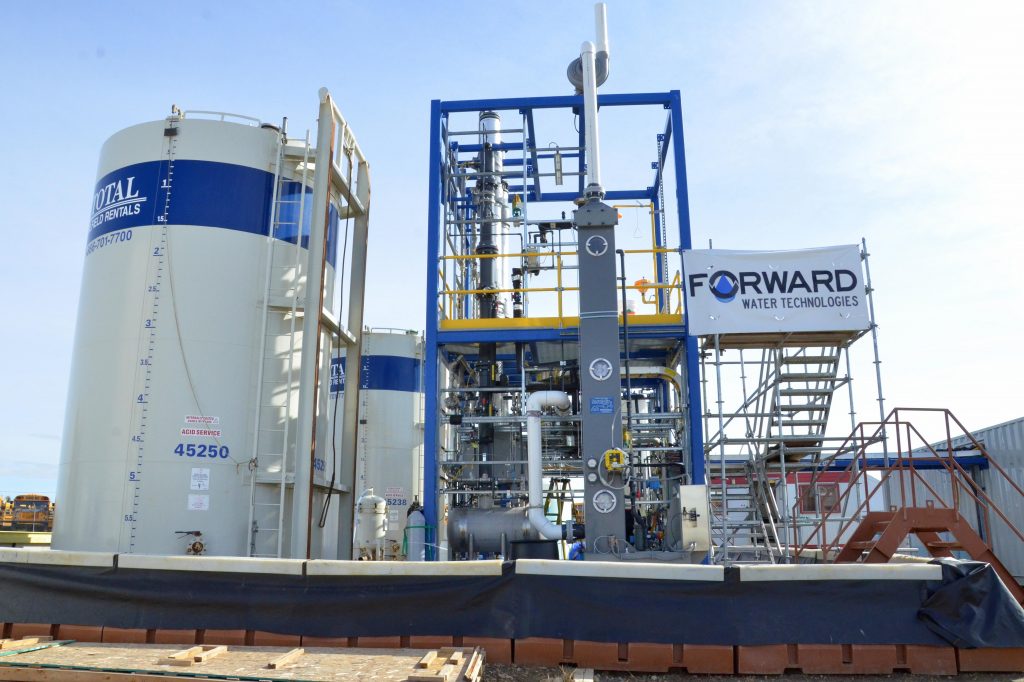 Which industries & geographies will Forward Water Technologies target first and what is your go to market strategy in terms of value proposition for end users and key partners?
We've partnered in India with Goldfinch Engineering for our first international entrance. Goldfinch already has several on-site demonstrations underway and planned with their clients so we are very positive in international uptake. For other jurisdictions we will be partnering with similar groups that know the regional needs and have an established client base. This includes South and Central America, parts of Asia such as Singapore, and of course the United States. In particular, for India and Asia we'll focus on textile and fine chemical production waste streams as we have seen excellent results from those industries and they represent a significant opportunity.
Where do you see your company 5 years from now?
Hard to imagine in some ways! However, with the growing demand for improved water handling and preservation, FWT will be at the forefront of tertiary water treatment – one of the leaders in reclaiming water that is typically only thrown away today. We will also move to be full solution providers and deliver to clients a complete process by adding more conventional equipment around our proprietary process – because ultimately users want solutions, not technology. In parallel, we'll move into value concentration applications where the concentrated feed becomes the commercial targets. Sectors include Food & Beverage, mining, and lithium capture as examples.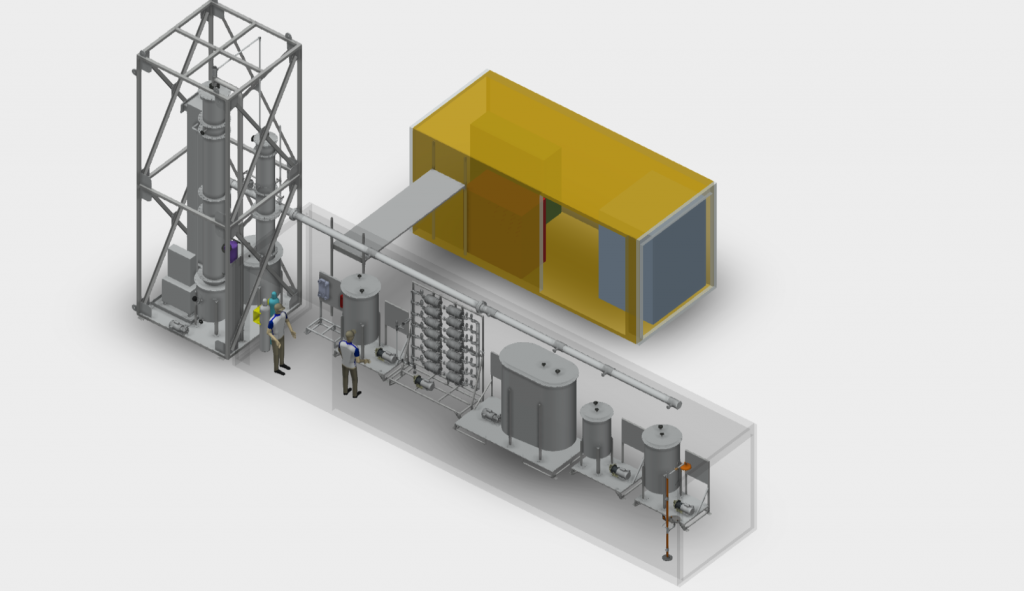 For more information
Contact CEO Howie Honeyman at howie.honeyman@forwardwater.com